Every year, I ask my husband what kind of birthday cake he wants.
Every year, the answers go something like this:
"Chocolate."
"Double chocolate."
"Triple chocolate."
This year, I asked my husband what he wanted for his birthday cake, and he said, "Lemon."
Whaaaaa????
A few years ago, he was searching for something to make for his office potluck, and he came across a Gooseberry Patch recipe for
Grandma Gracie's Lemon Cake
. He whipped it up, took it to work, got some rave reviews, and has been in love with the cake ever since.
And what's not to love?
This cake is incredibly easy to make. Just grab a yellow cake mix, a box of lemon pudding, 3/4 cup oil, 3/4 cup water, and 4 eggs.
Mix these items together and pour into a lightly greased cake pan. Bake at 350 degrees for about 30-35 minutes.
While the cake is baking, whip up 2 cups of powdered sugar, 2 tablespoons of melted butter, 2 tablespoons of water, and 1/3 cup of lemon juice.
Now here's where the magic happens...
The
second
the cake is out of the oven, poke holes all over it with a fork and then pour the glaze evenly over the top. The glaze will penetrate deep into the cake, preserving it's moisture and creating a sugar rush that's to die for.
For an added touch, dust with powdered sugar.
When it came time to blow out the candles, the love of my life was certainly happy...
But, when it came time to eat the cake, he couldn't contain his excitement.
Now that's good cake!
Click
here
for the printable recipe for Grandma Gracie's Lemon Cake from Gooseberry Patch. It's definitely one to try.
In looking through some old family recipes, I came across a similar cake recipe...but this one is for grown-ups. :-) I know you'll love it!
Wine Cake
1 butter recipe cake mix
1 small package of lemon instant Jell-o pudding mix
1/2 cup white wine
4 eggs
1/2 cup water
1 cup sugar
1 stick butter
1/3 cup white wine
Mix the first five ingredients and pour into a bundt pan that has been lightly sprayed with cooking spray. Bake at 350 degrees for about 30 minutes, or until a toothpick comes out clean. Cool for a few minutes before removing cake from pan and placing on a cake platter.
Mix together remaining ingredients in a saucepan. Bring to a boil, stirring constantly for 2 minutes. Pour over cake.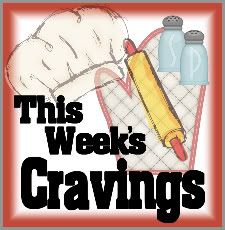 Christmas Morning Breakfast and Brunch Ideas!
I consider lemon or wine cake a perfectly valid Christmas morning breakfast. :-) But, if you are looking for something a little more...well..."breakfasty", check out all of the great recipes linked up below. Be sure to link up your own!