Whew! What a week! Between my
turkey debacle
, the several other new recipes I attempted (some more successful than others), and the sugar coma I have been living in for the past several days, I almost forgot about New Year's! Fortunately,
This Week's Cravings
is all about New Year's recipe ideas...I can't wait to get some great ideas.
How do you celebrate New Year's? Are you someone who must eat black-eyed-peas for good luck? Do you have a specific recipe that you make year after year?
We're still working on figuring out our New Year's traditions, but we generally celebrate the evening with an assortment of appetizers and desserts. (What better way to celebrate the day before a new diet than with finger foods!) Here are some of our past favorites...
Be sure to link up your recipes and pig out over the next few days...a new year (and a new healthy start) is just around the corner!
PS - Stay tuned...I've got lots of great recipes, a cookbook review, and an awesome giveaway coming up soon!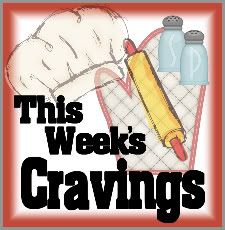 New Year's Recipes!