When it came to pizza, I thought I had pretty much tried everything. I've had the traditional cheese, pepperoni, and sausage. I've had meat-lover's and vegetarian. I've even had pizza with ravioli on it!
But then...I went to New Zealand. :-)
My first meal in that amazing country was at a restaurant in Queenstown called Winnie's Pizza. They had something on the menu that I just couldn't resist trying:
Oh my, that pizza was incredible.
The smooth brie combined with the tart cranberries and dash of rosemary...words cannot describe.
Let's just say I ate the whole thing. :-) Oh, and please ignore the puffy eyes...I had just flown across the ocean, after all.
When I got home, I was determined to recreate that pizza. Here's how...
Remember that
cranberry sauce recipe
that I shared with you a few days ago? Whip it up and smother about half a cup of it over a pizza crust. You can use a store-bought crust or
make your own
. This recipe works particularly well with thin crust.
Cut a cooked chicken breast into cubes and then slice up one half of a wheel of brie (about 4 ounces). Spread these evenly over the sauce.
Finally, sprinkle 1 to 2 cups of mozzarella cheese over the top. Lightly sprinkle crushed rosemary over the top of the cheese and bake according to your pizza crust's instructions.
This is a pizza unlike any you'll have ever tasted before (unless, of course, you live in New Zealand). It's one that I'll be making again and again!
In a few days, I'll be taking you on a photo tour of the rest of our New Zealand vacation with special highlights on the food we ate. Until then, though,
celebrate National Pizza Week! We've got plenty of recipes for you to try...link up your own or leave a comment with your favorite pizza flavor combos.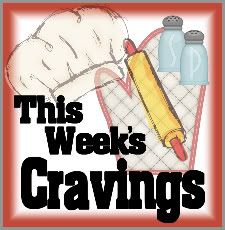 National Pizza Week!