Today's
This Week's Cravings
is all about soups! Now, you know I love soups. I've posted several recipes on this site already and will be linking many of them up today. But the soup I'm sharing today is a little different...because it's kind of
not
a soup.
Or is it?
Hmmmm....do you consider a pot of beans the same thing as a pot of soup?
Verdict is still out for me. Either way, it's absolutely delicious.
This particular recipe was inspired by a favorite author of mine, Jan Karon. I get the same rush out of reader her stories of Father Tim and his small town of Mitford as I do from eating a piece of pie. I can't get enough! One of the best parts of her novels is that the characters are always eating delicious food, and Jan Karon paints such a vivid picture that you can actually taste it.
In addition to her novels, she also came out with a
companion cookbook
that's full of recipes for delicious comfort food. Someday I look forward to owning it. Until then, I just copy recipes out of my mother-in-law's book. One of the recipes I copied was for Jan's pot of beans...after a few tweaks and changes of my own, this is the deliciousness that emerged!
Place 1 pound of mixed beans in a stock pot and cover with water. Bring to a rolling boil, and then turn off the heat, place a lid on it, and let it sit there for one hour.
Next step - drain the beans.
Toss a few tablespoons of butter and a few tablespoons of olive oil in the stockpot.
Then, plop in a nice heaping tablespoon of minced garlic...
...and some slices of onion. Saute over medium heat for 5-10 minutes, or until onions get soft.
Drop the beans back into the pot and cover everything with water. Add some spices - rosemary, thyme, bay leaf, paprika, and black pepper. And, of course, add a bit of pork. Jan's recipe called for a ham hock, but my grocery store didn't have one. Instead, I threw in a package of salt pork.
Bring everything to a boil, and then put a lid on it once again. Lower the heat to about medium low and let it simmer for 2 hours.
After it's done, be sure to remove the salt pork and the bay leaves.
You could eat these beans as a soup, but we particularly love them served over a big slice of
cornbread
and covered in lots...
lots
...of Tabasco. :-)
Pot o' Beans
1 pound mixed dried beans, picked over
3 T. butter
2 T. olive oil
1 onion, sliced
1 T. minced garlic, heaping
1 T. dried rosemary
1 T. dried thyme
2 bay leaves
1 package salt pork
1 T. paprika
1 t. freshly ground black pepper
Place beans in a large stockpot and cover with water. Bring to a rolling boil. Cover the pot, turn off the heat, and let the beans sit for 1 hour. Drain the beans. In the same stockpot, heat the butter and oil over medium heat and saute the onions and garlic for 8-10 minutes, or until softened. Add the beans and enough fresh water to cover. Add the rosemary, thyme, bay leaves, salt pork, paprika, and pepper. Cover and simmer for 2 hours, checking the beans often and adding water as necessary.
Remove the salt pork and bay leaves before serving.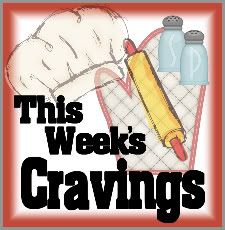 Soups!
I can't wait to see what soup recipes you link up...link as many as you want (just remember to link back to us, pretty please).