I am officially to the point where I no longer want any more sugar. No more!
It's time to get healthy, and that's why This Week's Cravings is all about our favorite healthy recipes.
I'm linking up several of my faves, but I wanted to share a new discovery with you...spinach beef stir fry. This recipe is easy to whip up and full of delicious veggies. It will cure your sugar coma in no time!
First, grab a pound of stir fry beef (you want something like boneless beef sirloin steak). Cut it into strips and stir fry it in a nonstick skillet with 1 teaspoon olive oil until it's no longer pink.
Remove the cooked beef from the skillet and set aside. Toss in a cup of baby carrots and a teaspoon of olive oil, and cook for 2 minutes.
Then, toss in a medium bell pepper that's been cut into strips, a cup of sliced celery, a can of water chestnuts (drained), and a cup of sliced fresh mushrooms. Stir fry these for about 5 minutes or until all of the veggies are crisp-tender.
Now...the sauce. Here's where you can get creative. I used 1/4 cup of soy sauce, 1/2 cup of water, 1/2 teaspoon of beef bullion granules, and splashes of cayenne, ginger, salt, and cinnamon. Mix that together and do a quick taste to make sure it suits your taste buds. Make any adjustments to the spices, and then add 2 teaspoons cornstarch and mix together. Pour the sauce over the veggies and bring it to a boil; let it simmer for about a minute or until it has thickened.
Finally, add the beef back to the stir fry and toss in about 6 cups of fresh spinach.
Cook and stir until the spinach has wilted and all is beautiful. Yum!
Serve your stir fry over rice and enjoy the bursts of flavor. Have a happy (and healthy!) New Year!
\
Spinach Beef Stir Fry
1 pound stir fry beef (such as boneless beef sirloin steak), cut into thin strips
2 t. olive oil, divided
1 cup baby carrots
1 green pepper, cut into strips
1 cup sliced celery
1 cup sliced fresh mushrooms
1 can (8 oz) sliced water chestnuts, drained
1/4 cup soy sauce (gluten-free is fine)
2 t. cornstarch
1/2 t. beef bullion granules
1/2 cup water
dash cinnamon, ginger, salt, cayenne, and any other desired seasonings (to taste)
6 cups fresh spinach
Stir fry beef in 1 t. oil until no longer pink. Remove beef and keep warm. Stir fry carrots in remaining oil for 2 minutes. Add the rest of the vegetables and stir fry for 5 minutes or until crisp-tender.
Mix together soy sauce, cornstarch, beef bullion, water, and spices. Add to vegetables and bring to a boil; cook for 1 minute or until thickened. Add the beef back to the skillet along with the spinach. Cook until spinach wilts. Serve over hot cooked rice. Makes 6 servings.
Nutrition (calculated without rice): 263 calories, 9g fat, 3g saturated fat, 0g trans fat, 55mg cholesterol, 681mg sodium, 19g carbs, 2g fiber, 2g sugars, 26g protein, 128% vit. A, 66% vit. C, 7% calcium, 17% iron.
And now...for the moment you've all been waiting for...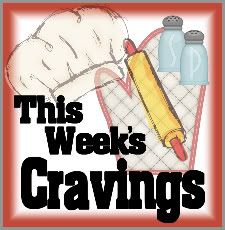 Recipes for a HEALTHY 2011!