Saturday night we had some good friends over for dinner. After a delicious meal of homemade gnocchi and kickin' pasta sauce, the boys headed to the living room to play video games and us girls stayed in the kitchen. You know me...when I get in the kitchen, I can't help but experiment! This weekend's experiment...
bittersweet hot fudge sauce
.
My friend and I both wanted a hot fudge sauce that was
super-chocolatey, not too sweet, and incredibly thick
. We raided the cabinets and came up with this version. It's incredibly easy to make and gets that nice chewy texture after it's been sitting on ice cream for a while. I literally can't get enough.
The best part, though, is the
hidden ingredient
. We used Creme de Cassis (or currant, in English), but you could use cherry cordial, Port, Madeira, or even coffee! Lace it with whatever flavor you want...it will be sure to please.
Bittersweet Hot Fudge Sauce
1/4 cup butter
4 squares (1 ounce each) unsweetened baking chocolate
3/4 cup sugar
1/2 cup water
1 t. vanilla
1/4 cup currant, cordial, Port, Madeira, coffee, etc....your choice!
Place the butter and chocolate in a small saucepan and melt over medium-low heat. Add sugar and water, stirring until sugar has dissolved. Bring to a boil; boil for 2 minutes, stirring constantly. Remove from heat. Add last two ingredients, stirring well to mix. Serve hot. Makes 8 servings.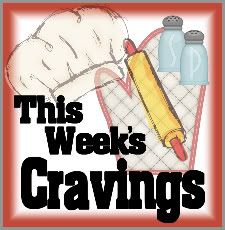 Hidden Ingredient!
Do any of your recipes have a surprising or hidden ingredient? This is the place to link them up! And don't forget to look at
last week's craving on chocolate
- we had 175 link-ups!!!