I'm absolutely
horrible
at making salads. Just
horrible
! Whenever I have company and they ask what they can bring, I always say salad. At least if
they
bring the salad my reputation as a cook will still be intact. :-)
One of my issues with salads is that it's hard to make a fancy salad for two. Once you toss the lettuce in dressing, it must be eaten immediately. And then there's the matter of all of the fixings...it would take forever to prepare all of the different veggies just to only use a small amount. (Okay, okay, really these things are just excuses...I'm just bad at making salads!)
Salads may be out for me, but I've recently discovered that I can handle marinated veggies. This version is easy to prepare and doesn't wilt after being in the refrigerator. I love it!
Start by trimming a pound of asparagus and then cutting it into smaller pieces. To trim asparagus, just hold both ends of the stalk and start to bend. It will snap naturally - throw away the base and keep the top.
Place asparagus in a microwave-safe dish and pour in 2 tablespoons of water. Cover and microwave for 3-6 minutes, or until the asparagus is crisp tender. Drain out the water and let the asparagus cool for a while.
Prepare all of your other veggies, especially the avocado. Aren't avocados delicious?
Combine all of the veggies in a large bowl and mix them together. Look at the bursts of color!
Combine the dressing ingredients in a jar and shake. Then pour your dressing over the veggies, toss them to coat, and stick the whole mess in the fridge for at least an hour before serving.
This is one veggie salad I know you'll love!
Marinated Veggie Salad
1 lb. fresh asparagus, trimmed and cut into 1 inch pieces
8 medium fresh mushrooms, sliced
1 large ripe avocado, peeled and cubed
1 medium summer squash, diced
1 large tomato, seeded and chopped
1/2 medium red onion, sliced
2 T. lemon juice
2 T. olive oil
1 T. balsamic vinegar
1 t. Dijon mustard
1 garlic clove, minced
1/2 t. dried basil
1/2 t. dried thyme
1/4 t. salt
1/4 t. pepper
Place asparagus and 2 tablespoons of water in a microwave-safe dish. Cover and microwave on high for 3-6 minutes, or until crisp tender. Drain and cool.
In a large bowl, combine the asparagus, mushrooms, avocado, zucchini, tomato and onion; toss gently. In a jar with a tight-fitting lid, combine the remaining ingredients; shake well. Pour over salad and toss gently to coat. Cover and refrigerate until serving. Serves 7.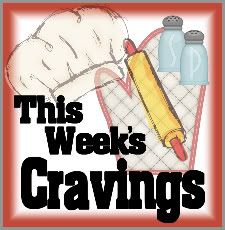 In celebration of all things Irish, we're sharing our greenest recipes today! Be sure to link up yours.