This Week's Craving
is
chocolate, chocolate chocolate
! I decided that I wanted to showcase an easy chocolate recipe - fast to whip up, fast to down. I also wanted absolutely no leftovers! I'm trying to get swimsuit ready, and a load of chocolate cookies isn't going to help me get there.
To the rescue...
The Family Kitchen
! This beautiful blog has a post on Nutella mug cake (you really should check it out - her picture is SO much better than mine). I
love
mug cakes - you know, the kind you mix right in your coffee mug and then microwave to perfection? They don't require a lot of effort and leave me perfectly satisfied.
My husband declared this mug cake the best he's ever had.
A few thoughts on this recipe:
The recipe calls for self-rising flour. If you don't have that in your cabinet (and I didn't), use all-purpose flour with a little baking powder mixed in. By "a little," I mean 1/8 to 1/4 teaspoon.
Use the largest mug you've got. I used one of my larger mugs, and as you can tell from my picture, it still overflowed a bit.
Mix your batter really, really, really well. Otherwise, you might have bits of scrambled egg or clumps of flour mixed into your lovely cake.
Nutella Mug Cake
from The Family Kitchen
4 T. self-rising flour
4 T. sugar
1 egg
3 T. cocoa powder
3 T. Nutella
3 T. milk
3 T. olive or vegetable oil.
Combine all ingredients in a large coffee mug (I suggest spraying the mug with cooking spray first). Whisk well with a fork until smooth. Microwave on high for 1 1/2 to 3 minutes, or until done.
Toppings:
You could top with whipped cream, but I generally prefer whipping up a thin chocolate glaze. I mix a teaspoon of cocoa with one tablespoon of powdered sugar, and then I add milk until it's just the right consistency. You want it a bit thin so that it will seep through the cake...
yum
!
This post was linked up with
Gooseberry Patch's Recipe Round-up
as well as...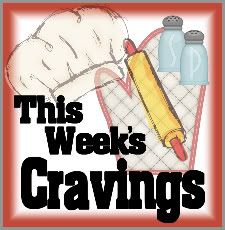 Chocolate!