Eggs are incredible, right? There's so many ways to fix them! You can go scrambled, sunny-side up, hard-boiled, fried, Cadbury... I love eggs. :-)
This week's craving
post features egg recipes, and I had planned on showcasing an amazing egg recipe. I envisioned miniature egg bakes with crushed tortilla chips, Rotel, and Monterrey Jack cheese. It was going to be awesome...and then I made it. Ick. It tasted like a cumin-flavored sponge. Alas, another kitchen experiment gone sour!
I'm not giving up on my Mexican egg bake, but until then, let me showcase some of my major egg successes...these are fabulous!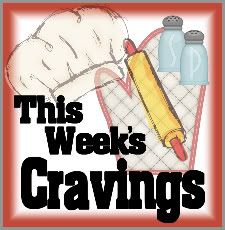 Eggs!
Link up your egg recipes here!
And don't forget to check out my co-hosts, Kristen at
From My Tiny Kitchen
and Tina at
Mom's Crazy Cooking
!