A few announcements:
Don't forget to enter to win a copy of Gooseberry Patch's Quick and Easy Christmas! The book isn't even released yet, but I'm giving away one early-bird copy. Giveaway ends Tuesday night (tomorrow!).
Over the weekend, we finally figured out my husband's "blog name", and he got some sweet revenge on me. If you missed it, check it out here. He'd love your comments!
This is my 200th post!!!
May is National Hamburger Month
, so in celebration we're busting out our best hamburger recipes for This Week's Cravings.
This
Hamburger Cornbread Casserole
was inspired by a similar dish I tried at a friend's house many, many moons ago. I was in high school, and my mom and I were traveling together for a conference I had to attend on the other side of the state. My friend Heather and her family graciously opened their home to us, not only letting us stay with them, but serving us a tremendous home-cooked meal. The star of the show was this casserole...we couldn't get enough! My mom talked Heather's mom out of the recipe (
the women in my family tend to have that skill
), and we've made it our own over the years.
Heather's mom (Miss Cindy) has since gone to be with the Lord, but every time I make this dish, I'm reminded of how blessed I am to have met such a godly woman. Her life was a testimony of faith and love. We miss you, Miss Cindy!
Begin by chopping up an onion and green bell pepper.
Cook these with hamburger meat in a skillet until the hamburger has browned.
Then, mix in the tomatoes. Let it simmer for a while...
oh, it smells so good!
Add the beans and seasonings and simmer for another 10 minutes.
Get our your largest casserole dish and pour the hamburger mixture in it.
Top with cornbread batter. You can either use a box mix like Jiffy or just make your own.
I generally make my own and double the recipe
(
I really like the cornbread part of this dish
).
Bake until the cornbread has browned!
Cornbread Hamburger Casserole
2 lb. ground beef
1 can Ranch Style beans
1 can diced tomatoes
1 can Ro-Tel tomatoes with chilies
salt and pepper to taste
1 large onion, chopped
1 green bell pepper, chopped
4 t. chili powder (if desired)
1/2 t. garlic salt
Brown meat, onion, and pepper. Add diced and Ro-Tel tomatoes; cook 15 minutes. Add all seasonings and beans; cook 10 minutes. Pour in a large casserole dish and cover with cornmeal batter (spreading evenly to achieve a thin layer). Bake at 400 degrees until the cornbread is done. Serves 8-10.
Gluten-free variation
- use gluten-free cornbread batter.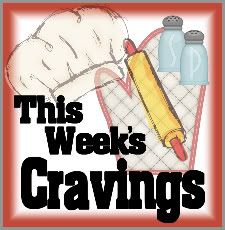 Help us celebrate National Hamburger Month by linking up your favorite hamburger recipes here!