You know those recipes that are always the star of the show at potlucks? The ones that everybody asks about? This is one of those recipes.
I remember when I first got this recipe. I was in high school at the time, loitering around in the "copy room" (the teachers were having a potluck that day, and I was hoping to snag some leftovers). The "copy lady", affectionately known to me as Mrs. Kookal (at least, that's how I pronounced it), took pity on me and gave me a small sampling of the dish that she brought.
It was love at first taste.
I begged for the recipe. She gave it. I've since made this dish for about 80% of the potlucks I've ever attended, and every single time, someone asks for the recipe. It's even been published in Gooseberry Patch's
Speedy Suppers
cookbook. It's just that good. Thanks, Mrs. Kookal!
The backbone of this recipe is Velveeta Mexican. I know there are a lot of Velveeta haters out there, and I don't blame you. I'm trying to get away from processed foods myself. However, I have tried to make this other ways, and it just never works out the same. If you can figure out an all-natural way that tastes just as good, I'll give you a blue ribbon and my undying gratitude. Until then, I'm using my Velveeta.
(Note: My tutorial here is slightly different from Mrs. Kookal's directions...I give hers below. In my experience, they both yield the same results.)
Microwave the Velveeta for 2-3 minutes, stirring occasionally, until the cheese melts.
Crack open a can of Mexican-style stewed tomatoes, and pour the liquid into the cheese. Mix it up well.
Add the tomatoes (cut them up a bit first), cooked pasta, kidney beans, green pepper, olives, and green onion.
I like using three different kinds of pasta - it gives this salad that extra-something special.
Stir it all up and serve! You can serve this salad cold, but my family definitely prefers it warm. It's delicious!
Mexican Pasta Salad
1 can (14 1/2 oz) Mexican-style stewed tomatoes, cut up
12 oz. pasta, cooked
12 oz. Velveeta Mexican
1 can red kidney beans, drained and rinsed
1/2 cup chopped green pepper
1/3 cup (1 can) sliced black olives
1/3 cup sliced green onion
Drain tomatoes, reserving the liquid. Mix two tablespoons of reserved tomato liquid with cheese. Microwave on high for 2-3 minutes, stirring occasionally until cheese melts. Gradually blend in 1/3 cup reserve tomato liquid. Add pasta and remaining ingredients. Toss and serve (warm or cold). Serves 8.
Gluten-free variation: Use gluten-free pasta.
Nutrition: 251 calories, 11g fat, 6g saturated fat, 0g trans fat, 48mg cholesterol, 1031mg sodium, 27g carbs, 4g fiber, 7g sugar, 12g protein, 16% vit. A, 23% vit. C, 24% calcium, 13% iron.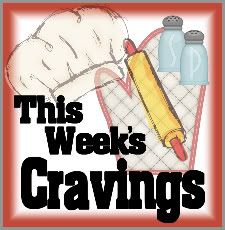 It's time to link up your favorite Mexican-food recipes! Pronto! :)