Father's Day is coming up, and in honor of our dad's This Week's Cravings is featuring their favorite foods!
I thought long and hard about what to post. My dad loves to eat just about anything but black-eye-peas and spinach, so I have plenty of foods to choose from! I considered going to the grocery store and taking a picture of a can of Dr. Pepper and a bag of Doritos. Then, I called my mom and asked her what his favorite food was. Even though he was standing right next to her, she decided to answer for him (
that's the way our family works
). She thought the Dr. Pepper and Doritos was dead on...or ribs...or tacos...or pecan pie.
Did we ask my dad? Nope. :)
I think I know him well enough, though, to know that he would love what I'm going to post today. In honor of his love of Doritos, I'm sharing a salsa recipe that Cookie Bandit and I whipped up the other day. It's made from all fresh ingredients, and it's nice and chunky (just the way Dad likes it). And even though it's got a touch of sweetness, it's hot, hot, hot (at least I think so...Cookie Bandit thinks I'm over exaggerating, as usual).
We call it 3-2-1 salsa because it contains the following...3 habaneros, 2 jalapenos, and 1 green pepper.
It's a recipe for success. This recipe is meant to be canned (although you could whip up the whole batch for a large gathering). If you are unfamiliar with canning,
check out my tutorial here
. It's super fun and a great way to store all of the fresh summer veggies growing in your garden.
3-2-1 Salsa
1 1/2 cups finely diced onion
1 T. minced garlic
1 cup apple cider vinegar
10 cups coarsely chopped, seeded, and cored Roma tomatoes (about 25 tomatoes)
1 bell pepper, finely chopped
2 jalapenos, finely chopped
3 habaneros, finely chopped
1 cup chopped fresh cilantro, loosely packed
1 T. oregano
1 T. sugar
1 T. Tabasco
2 t. cumin
1 1/2 t. salt
In a large stainless steel saucepan, combine onions, garlic, and vinegar. Bring to a boil over high heat, stirring occasionally. Reduce heat and boil gently for 2 minutes. Stir in tomatoes and peppers. Return to a boil and cook for 3 minutes. Add remaining ingredients and return to a full boil, stirring constantly. Reduce heat and boil gently, stirring occasionally, just until the peppers are tender (3-5 minutes). Remove from heat. Fill 8-9 jars (8 oz each), leaving 1/2 inch headspace.
Process in a hot water bath
for 15 minutes.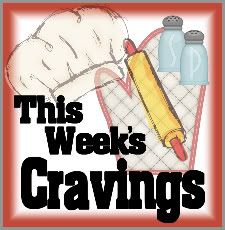 Let's celebrate our dads!!! What is your dad's favorite food? Link it up here!