This week, we're going to have a theme...
expect the unexpected.
Take this pie. It's beautiful, right? A graham cracker crust filled with luscious, silky chocolate and topped with whip cream...it's rich, decadent, and positively sinful tasting.
The unexpected? It's made with avocado!
It's true! Recently, I got the opportunity to sample hand-grown California avocados when a box just showed up on my doorstep.
When I opened the box, I found five beautiful avocados.
And then I cut them open...yum! Look at how beautiful they are!
In my mind, these avocados were too special to stick in a sandwich or toss on a salad. As much as I love guacamole, I wanted to do something just a bit different. So, I put them in a blender with a bit of cream cheese, sugar, and cocoa powder. The result was amazing!
I took this pie to a potluck last weekend and enjoyed looking at people's faces as they ate it.
Everyone raved...one woman ate three slices...kids went gaga over it...and nobody guessed the main ingredient!
It doesn't taste like avocados or cream cheese...just some of the richest chocolate you've ever had. It actually went faster than the cheesecake, and that's saying something!
Make this for a party and enjoy watching people's reactions. Then come back here and tell me about it! Hope you love it!!!
Chocolate Avocado Pie
3 1/2 large or 4 average-sized avocados
8 oz. cream cheese
1 cup cocoa powder
1 1/2 cups sugar
graham cracker crust
Cool Whip topping
Blend together the avocados, cream cheese, cocoa powder, and sugar. Press into graham cracker crust and top with Cool Whip. Refrigerate before serving.
Disclosure statement: I received these California grown avocados free as part of a promotion with Foodbuzz. The opinions and recipe are my own!
I linked this up with Mommy's Kitchen's potluck Sunday!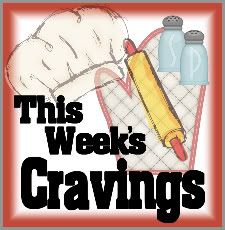 What summer favorites are you cooking up? Link them up here!