It's summertime...time to get outside! During the summer, I love 30-minute meals because they give me more time to go outside and play. As much as I love working over a hot stove, who wants to do that in the summer?
This Week's Craving is all about 30-minute meals, so I'm featuring one of my very favorites. It's an absolutely amazing pasta sauce. Yes, it's quite amazing. It's got a kick to it that most sauces don't have. And did I mention it was easy? Well, it is.
You can use any type of meat you want in this sauce. My personal favorite, though, is Italian smoked sausage. It's so different! You often see ground meat in pasta sauce, but how often do you see smoked sausage? It really takes the cake.
After you dice your sausage into smaller pieces, add it to a skillet with one large chopped onion and 2 heaping teaspoons of minced garlic (about 4 cloves).
Add about a teaspoon of olive oil to give it something to saute in.
Saute until the onions are tender. If you use a different type of meat (like raw hamburger, for instance), make sure it is thoroughly cooked before you proceed.
Now here's my favorite part! Grab the following: 2 cans of Italian style stewed tomatoes (drain and reserve the liquid first), 2 jars (7 oz. each) roasted red peppers (drained), 2 teaspoons sugar, 1 teaspoon cumin, 1/2 teaspoon salt, 1/2 teaspoon oregano, 1/2 teaspoon cayenne pepper, and 1/2 teaspoon red wine vinegar.
Put all of these ingredients in a blender, and let 'er rip! You may have to do this in batches (I did).
Add your blended ingredients to the meat and onions.
Stir and cook until heated through. Add the reserved tomato juice until the sauce reaches the consistency that you prefer.
Serve this sauce over your favorite pasta. We ate it over gnocci and followed our meal with the
"no dirty dishes" chocolate cake
.
We love this meal for multiple reasons. It's fast, it's easy, it's very conducive to modifications (add your own favorite meats and veggies), and it's got a taste like no other pasta sauce we've ever had. It's kickin'!
Kickin' Pasta Sauce
1 package Italian smoked sausage (or any meat of your choice), chopped
1 onion, chopped
4 cloves garlic, minced
1 t. olive oil
2 cans Italian style stewed tomatoes, liquid drained and reserved
2 jars (7 oz. each) roasted red peppers, drained
2 t. sugar
1 t. cumin
1/2 t. oregano
1/2 t. cayenne
1/2 t. red wine vinegar
1/2 t. salt
Saute meat, onion, and garlic in a little olive oil. Put all other ingredients in blender and blend until pureed (might have to do it in batches). Mix together and bring to a simmer. Use reserved tomato liquid to thin out sauce to desired consistency. Serve over pasta. Makes 12 servings (at least!).
Note: This recipe is easy to half and freezes well. For the IBS diet, use ground turkey or turkey sausage and either reduce the amount of onions or leave out completely (season with onion powder instead).
Nutrition (calculated with Italian turkey smoked sausage): 99 cal, 4g fat, 0 sat fat, 0 trans fat, 20mg cholesterol, 754mg sodium, 9g carbs, 2g fiber, 6g sugar, 6g protein, 17% vit. A, 50% vit. C, 4% calcium, 26% iron.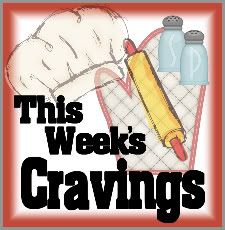 Link up your favorite 30-minute meals!