One of the things I've always loved about summer is the bountiful fresh produce available at our local farmer's market and produce stands. There's just something so delicious about fresh fruits and vegetables over canned or frozen - the flavors, the textures, and the colors are rich and wonderful!
That's why This Weeks Craving is summer vegetables. And my recipe features three of my favorites - carrots, broccoli, and eggplant. Roasting vegetables brings out their slightly sweet side while giving them an amazing texture, and this pasta dish is the perfect way to highlight their flavors.
Start by "sweating your eggplant." Cut the eggplant into slices and sprinkle each slice generously with salt.
Wait about 30 minutes to an hour - your eggplant will start "sweating." See the little water droplets?
This is an essential step to reducing bitterness, so you don't want to skip it!
Rinse off the eggplant and then chop into smaller pieces. Combine the eggplant with chopped broccoli florets and baby carrots in a large roasting pan. Toss in a generous amount of olive oil and then season liberally with salt and basil.
Roast your veggies in the oven at 400 degrees for 30-40 minutes, or until they reach desired tenderness. You'll want to toss them every once in a while to keep them from sticking to the bottom of the pan.
When the vegetables are done, toss them with some freshly cooked pasta. Serve with a garnish of freshly grated hard cheese (like Parmesan) and enjoy the flavors of summer!
What's your favorite way to serve summer vegetables? Be sure to link up below!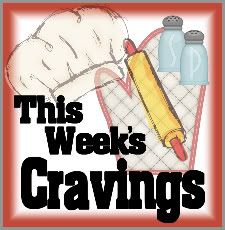 Summer Vegetables!