This Week's Cravings features kids in the kitchen. As you know, I don't have any kids in my kitchen (unless you count the little bun in my oven), so I had to think back to when I was a kid...what did I
love
to make? Cookies!
I used to love walking through the mall and stopping by Mrs. Fields' Cookies...did anyone else do that? My favorites were the M&M cookies. I was one lucky girl the day I discovered that my mom actually
owned
a Mrs. Fields cookie cookbook. I used to spend hours just looking at all of the pictures and deciding what I would make next. To this day, the cookbook often disappears off my mom's bookshelf (I think my sister and I are both to blame for that one).
My absolute favorite recipe from the cookbook is one that Mrs. Fields' daughter Jessica invented. Jessica probably has her own kids now, and I hope she makes these cookies with them. They are absolutely divine!
First, you blend the sugars and butter...yum.
Add eggs and vanilla, and beat until it's smooth and fluffy!
Toss in your flour, cocoa powder, baking soda, and chocolate chips. You'll definitely need an electric mixer for this (or you'll have to knead it with your hands)...it's thick!
I must say, one of the downsides of being pregnant is that you can't eat the dough. I just wanted to dive right in.
To assemble, grab a hunk of dough and smash it down in your hand. Place 5 frozen marshmallows in the middle...they
must
be frozen...it makes a difference!
PS - Your hands will get messy...
Close the dough around the marshmallows and then place on an ungreased cookie sheet. I like to put mine on parchment paper...it's much easier to remove the finished product that way.
After baking for 8-10 minutes, they should look like hot chocolate in cookie form!
Seriously...these things are awesome.
Jessica's Marshmallow Clouds
from Mrs. Fields Cookies
3 cups flour
2/3 cup cocoa powder
1/2 t. baking soda
1 cup white sugar
1 cup light brown sugar
1 cup salted butter, softened
2 large eggs
2 t. pure vanilla extract
2 cups (12 oz.) miniature semisweet chocolate chips
8 oz. miniature marshmallows, frozen
Preheat oven to 400 degrees. In a medium bowl, combine flour, cocoa, and baking soda; set aside. Combine sugars in a large bowl. Using an electric mixer, blend in butter. Add eggs and vanilla; beat at medium speed until light and fluffy. Add the flour mixture and chocolate chips, and blend at low speed until combined. Batter will be very stiff. Wrap a heaping tablespoonful of dough around 4-5 frozen marshmallows. Place balls on ungreased baking sheet, 2 inches apart. Bake 8-10 minutes.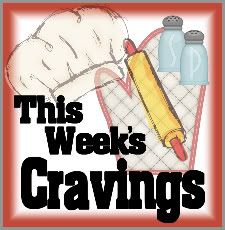 Celebrating National "Eat with Your Kids" Day!