The Super Bowl is just around the corner, and we all know what that means...
good food!
These egg rolls are the perfect Super Bowl snack for those who are health conscious. I remember when I first got the recipe. I was in elementary school and was participating in a 4-H food fair. All of us little kids brought food that we had made and then milled around during the judging trying to figure out who would get first prize. I don't remember what I brought, but I do remember what Mai brought...egg rolls.
Her egg rolls were fried, not baked, and they were absolutely addicting. I think the judges would have given her all of the blue ribbons they had if they could have. Those egg rolls were the star of the show, and once the judging was over they were devoured by all of us kids.
I love those addicting fried egg rolls, but more often I try to make them a little healthier. These baked egg rolls are
almost
as good as the fried ones (it's really hard to beat a fried egg roll!), and they are much easier to make.
Start by grating up some carrots and onion. To make your life even easier, buy a bag of shredded carrot from the grocery store and just dice up a white onion as finely as you can. I just threw 4 carrots and a half an onion into my salad shooter - 5 minutes later, I was ready to go!
With the carrots and onion, toss in a pound of ground turkey (or ground beef), 1 egg, 1 teaspoon sugar, 2 teaspoons salt, 1/2 teaspoon garlic powder, 1/2 teaspoon pepper, and 1 tablespoon soy sauce.
Wash your hands and plunge them into the mixture until it's thoroughly combined. Yummo... (
just kidding
)
Take an egg roll wrapper or Phyllo dough and place about 2 tablespoons of meat on one end.
Fold the sides over the edges of the meat.
Roll up and use a small bit of water to seal the seam together.
At this point, if you were frying them, you'd drop them into a vat of hot oil. But, we're going to be a bit healthier and line them up on a cookie sheet sprayed with cooking spray. Either spray the tops of the egg rolls with cooking spray or brush egg white on them.
Bake at 350 degrees for 40 minutes, or until the outsides are lightly browned and the insides are done.
Delicious and not-so-bad for your hips, either!
Baked Egg Rolls
4 carrots, grated
1/2 white onion, grated
1 lb. ground beef or turkey
1 egg
1 t. sugar
2 t. salt
1/2 t. garlic powder
1/2 t. pepper
1 T. soy sauce
1 pkg. egg roll wrappers
Mix carrots, onion, ground meat, egg, sugar, salt, garlic powder, pepper, and soy sauce together in a bowl. Fill wrapper with about 2 tablespoons of meat mixture. Turn both ends in and roll them up. Place on a cookie sheet sprayed with cooking spray; spray the tops with cooking spray or brush with egg. Bake at 350 degrees for 40 minutes or until outside is golden brown and inside is done. Makes about 20.
Nutrition (1 roll made with ground turkey): 139 calories, 3g fat, 1g saturated fat, 0g trans fat, 31mg cholesterol, 499mg sodium, 20g carbs, 1g fiber, 1g sugar, 8g protein, 41% vit. A, 2% vit. C, 2% calcium, 8% iron.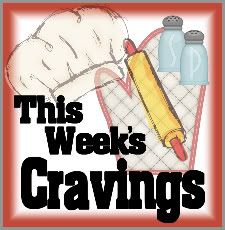 Super Bowl!
This week, we're pulling together ideas for Super Bowl foods! What are you bringing?